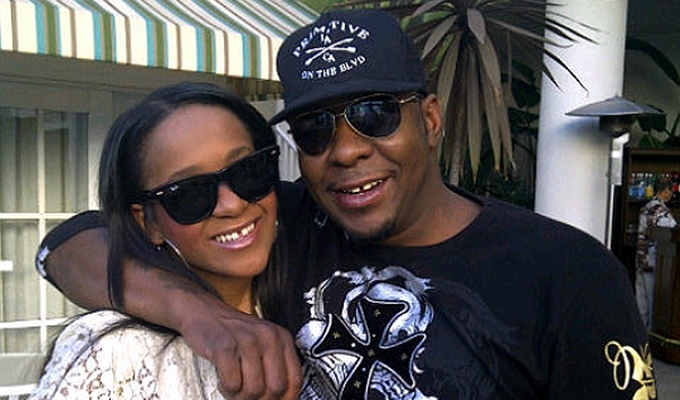 Wiki iliyopita iliripotiwa kwamba familia ya Bobbi Kristina ilikutana ili kuamua mwisho wa maisha ya Bobbi Kristina kwa kuondoa mashine inayomfanya aishi binti yao Bobbi Kristina , ambae bado anaendelea kutumia mashine katika hospitali y Emory University huko Atlanta kutokana na kuanguka kwenye bathtub siku ya 31 Januari 2015.
Wiki hii Stories zilienea kwamba familia ina mpango wa kuondoa mashine hiyo inayomsaidia kuishi siku ya Februari 11, siku hiyo ndo siku ambayo alikufa mama yake Whitney Houston miaka mitatu iliyopita lakini stories hizo zilizimwa baada ya US Weekly kuripoti kwamba ilikuwa ni uongo.
Familia ilipatwa na hasira sana na Bobbi Brown anafikiria kufungua kesi kwa vyombo vya habari vilivyoripoti stori hii, Brown alitoa statement kupitia kwa mwanasheria wa Bobbi Brown kwa niaba ya familia ikisema "
"We support the candlelight vigil for Bobbi Kristina. The Brown family is amazed by the love and support from all that attended. However the false reports that continue to appear in print and on the internet are egregious, false and will be dealt with at an appropriate time.
In particular, the false reporting of TMZ, The National Enquirer, The Atlanta Journal Constitution and the Daily Mail (UK) citing, police sources, family sources and Bobby Brown himself, will receive my attention. The desire to be "first" has clouded the judgment of many reporters as they forgo accuracy. This is a criminal investigation and the integrity of that process requires silence."
Vyombo vingi vya habari duniani hata Tanzania kila mtu anapenda kuwa wa kwanza kutoa stori hata bila kuwa na uhakika na chanzo cha uhakika au kufuatilia kwa undani kabla ya kuandika, watu wanakuwa wanaandika vitu wanavyosikia, hii inaweza ikacost vyombo vya habari….Sisi huku Tanzania tuliandika stori hii kutoka kwenye vyombo vya habari vya nje kwa sababu tunaviamini na stori iliandikwa na zaidi ya chombo kimoja cha habari.
Endelea kutembelea www.salmamsangi.com kujua inakuwaje kuhusiana na ishu hii, kujua Bobbi Kristina anaendeleaje na mambo kama hayo.

Comments