East Africa Beach Party ni party ambayo imeandaliwa kwa dhumuni kubwa la kuwaunganisha Wanajumuiya wa Afrika mashariki sehemu moja kwa lengo la kufurahi, kutengeneza mitandao ya kushirikiana zaidi tukiunganishwa na burudani.
Siku hiyo wanakutana watoa burudani zaidi ya ishirini sehemu moja kutoka nchi hizi za jumuiya ya Afrika mashariki wakiwemo wasanii na madjs wakali wanaofanya vizuri, Beach Party itaanza saa 6 mchana mpaka usiku mkubwa sana ndani ya Azura Beach iliyopo Mikocheni jijini Dar es salaa.

Siku hiyo kutakuwepo na mchezo wa beach soccer, kuendesha frasi  kwenye fukwe ya Azura beach, kuogelea huku wana Afrika Mashariki wakienjoy muziki mzuri utakao kuwa ukiendelea sehemu hiyo.
Vyakula na vinywaji vitakuwa vikipatikana ndani ya East Africa Beach Party pale Azura Beach Party, unaweza ukaenda asubuhi usitoke hadi kesho yake kwa sababu huduma zote zitakuwa zikipatikana katika eneo  la Azura Beach Resort Mikocheni.
East Africa Beach Party itapambwa na listi ya wasanii wakali wa muziki wa Bongo flava, atakuwepo Roma Mkatoliki, Juma Nature, Inspector Haroun Babu, Afande Sele, Stopa The Rhymecca, Joslin, Baraka The Prince, Bob Junior, Cavo Mistari kutoka Kenya, Country Boy, Sam Wa Ukweli, Show dad na wengine.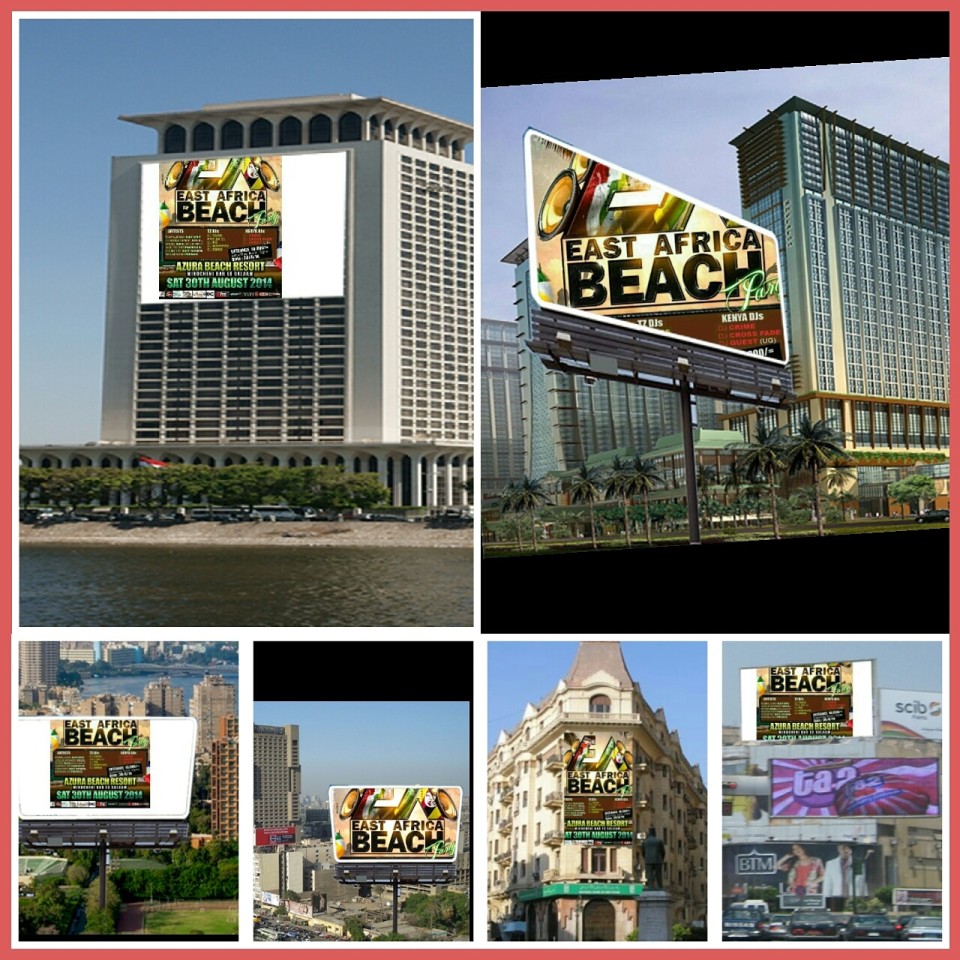 Na kwenye mashine watakuwepo madjs wakali wanatuunganisha Africa Mashariki burudani watakuwa wakigonga ngoma kali, wakali hao ni Pro 24 Djs wakiongozwa na Dj Tass, kutoka Uganda ni Dj Quest, kutoka Kenya ni Dj Cross fade na dj Crème, kutoka Tanzania ni dj zero, dj pq na dj mafuvu.
Hii ni siku ambayo mtu hautakiwi kuikosa unakuja umevaa kibeach beach…uje uenjoy burudani, ulinzi ni wa kutosha kwa ajili yako na mali yako. Ni kwa kiingilio cha shilingi 10,000 tu.

Comments