Kama unakumbuka albamu ya Kanye West na Jay z ya "Watch The Throne" ilikuwa ni kati ya albamu bora ikiwa na ngoma kali kama "Nigaz in Paris" Watch The Throne" yenyewe na ngoma nyingine kali, kiukweli Kanye na Jay wanabongo moja la chemistry wakifanya ngoma inakuwa kali sana kwa sababu ya uwezo wa kila mmoja.
Kwa miezi iliyopita, maproducers, watu wanaokwenda clubs na watu wanaoshiriki katika muziki na watu wengine walitoa maoni kuhusu albamu ya Kanye West inayokuja na kwa sasa, Kanye mwenyewe amevunja ukimya akazungumza kuhusu project hiyo, wakati akipiga stories na GQ, Ye alitoa taarifa kuhusu albamu inayofuata baada ya Yeezus.
Kanye alisema albamu hiyo inatarajiwa kudondoka mwezi Septemba, lakini hajaamua rasmi kama itatoka anafikiria inaweza kutoka mwezi huo, anategemea kutoa single ya kwanza ambayo itatoka wiki chache zijazo kwa ajili ya kuitangaza albamu hiyo, kuna ngoma inaitwa "All day" ambayo watu wengi walidhania Jay atakuwepo.
Na kuhusu uvumi kwamba Kanye amemmind Jay z kwa kutotokea kwenye harusi yake na Kim K, Ye alisema hiyo sio kesi ila kikubwa anamsifu na kutaka kuendelea kuwa watoa burudani bora duniani, hiyo isiwe kitu ambacho kitaharibu mahusiano yao.
"Hicho ndo kikubwa anachokipenda kuhusu Jay z, jinsi anavyojua kuwasiliana na watu hata kama kuna kitu kibaya, huwa apanic na huwa anashinda, na ukiwa na Jay kila wakati ushindi ni wenu" alisema Ye.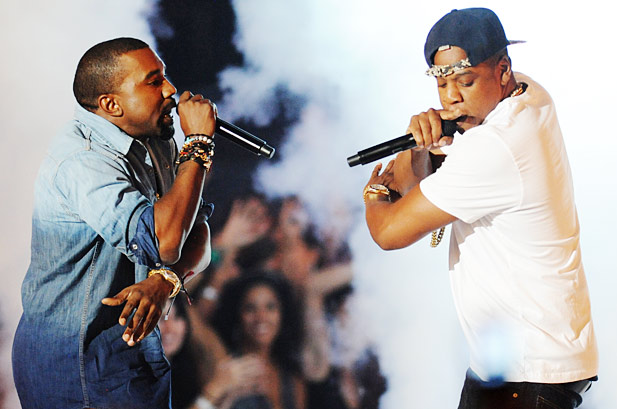 Comments