Jina la Nick Cannon limekuwa likihusishwa kama ndo chanzo cha Amber Rose kutaka talaka kutoka kwa baba Sebastian mkali wa Taylor Gang Wiz Khalifa, lakini Nick Canno anawaambia watu kwamba yeye sio sababu
Chanzo kimoja kilichopo karibu na Nick Cannon kimeiambia TMZ kwamba Nick na Amber ambao kwa sasa wanafanya biashara pamoja, wanafanya kazi kiweledi kabisa, lakini hakuna kitu kilichotokea kwa kufanya mapenzi.
Nick anasema alisoma kuhusu matatizo ya ndani kati ya Amber na Nick kupitia wanasheria wa Amber wiki iliyopita baada ya kusaini kama mteja wake, kwa sasa Nick ni meneja wa Amber akimsimamia mwanamitindo huyo.
Hapo ndipo alipogundua ndoa yao ina matatizo ndipo wote walipozungumza kuhusu mambo ya kuachana, juzi kati iliripotiwa Nick Cannon kuachana na Mariah Carey lakini ikaripotiwa wapo pamoja huku Nick akimdefend Mariah Carey lakini kuwa pamoja ni for the good of their twins babies.
Vyanzo tofauti tofauti vimeiambia TMZ kwamba Wiz Khalifa na Amber Rose kila mmoja anamlaumu mwenzake kwa kutokuwa mwaminifu.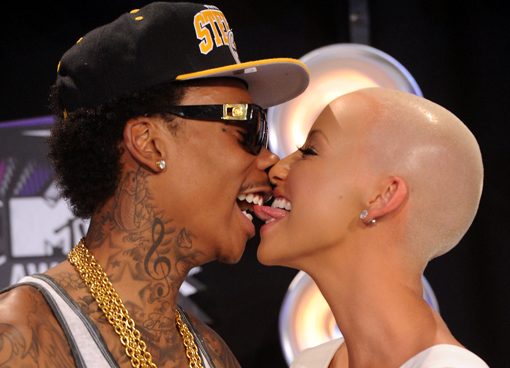 Comments