USIKU WA  VALENTINE CHAMA CHA WADADA WAREMBO, WASOMI, WAFANYABIASHARA,WAPIGA KAZI,WAAJIRIWA WALIOUNGANA ILI KUFANYA MAISHA YAWE RAHISI KWA KUWA  PAMOJA NA KUSAIDIANA KATIKA SHIDA NA RAHA WALIAMUA KUTOKA KWA PAMOJA KATIKA KUONYESHA UPENDO WAO WA DHATI .
CHAMA HICHI KILICHOPO CHINI YA MWENYEKITI WETU MREMBO NA VERY SERIOUS LINAPOKUJA SWALA LA MADENI YA CHAMA LOL JOHARI NA KATIBU WAKE ANNA AMBAYE NI MTARATIBU MWENYEWE HUKU MUWEKA HAZINA WAKE AKIWA NI KAMANDA JASMINE MBEGU  MWENYE UWEZO WA KUTUNZA PESA ZETU MIMI HUU NAITA UJASIRI.
KWAKWELI CHAMA CHETU HUWA HATUJIHINI KABISAAA LINAPO KUJA SWALA LA KUENJOY MAISHA, HAPO NDIPO NINAPOKIPENDA CHAMA CHANGU HASAA MAANA PAMOJA NA MAMBO MENGINE MUHIMU  UM VERY BORN TO PARTY.
HEBU TAZAMA PICHA HAPA CHINI UONE JINSI GANI WADADA WA STRENGTH OF THE WOMAN WALIVYOENJOY USIKU WA VALENTINE PAMOJA, 
WADADA INAWEZEKANA KUPENDANA KAMA UNABISHA NIULIZE MIMI……
SUPER MWENYEKITI  WETU HODARI SANA NAMSIFU, KUWA HANDLE WANAWAKE WENYE FAMILIA ZAO, WENYE MABIASHARA YAO, WENYE MAOFISI YAO WENYE MADGREE YAO LAKINI ANAPOKUWEPO YEYE UWIIII NI KIMYAAAAAA….
VALENTINE DINNER TIME NA CHAMA LANGU LA KUFA NA KUZIKANI IN JUNAITHAR'S  VOICE, HAPO NI WACHACHE WETU TU TUPO ZAIDI YA HAPO
SNAP TIME, HAPPY PEOPLE, HATUIGIZI NDIO TULIVYO LOL
YES
KAMA  NAKUMBUKA VIZURI HUU NI WIMBO WA ALIKIBA SINGLE LADY, ETI NIKAWA NAIMBA KWA SAUTI KUBWAA KA?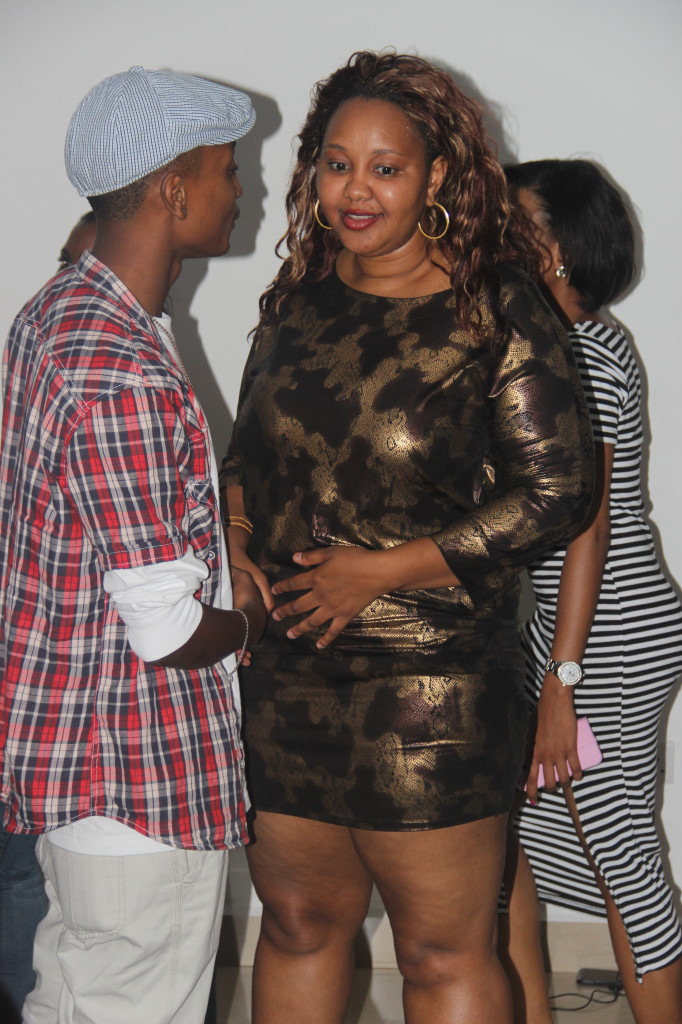 HAPA NA PALE
AKATOKEA FANS PALE KATI BASI TUKAPIGA PICHA
STRENGTH OF THE WOMAN WANAMENGI ZAIDI  YA UWAJUAVYO YA KIMAENDELEO NA YA MIFANO WAFUATILIE, UTAPATA KUJUA ACTIVITIES ZAO KUPITIA HAPA WWW.SALMAMSANGI.COM

Comments